Therapeutic Essential Oils Combo | Set of 3 + Charcoal Scrub
Regular price
₹1,594.00
Sale price
₹1,195.00
Unit price
per
Sale
Sold out
Essential Oils:
Your skin is the most precious ornament you can ever wear. While your skin works itself to make you look good, why don't you give your skin the love it deserves? The Therapeutic Essential Combo by The Beauty co. gives you a perfect and natural solution for all your skin, hair  & health problems. With the natural elements, your skin would thank you for handling it with so much care!
The Combo includes:
1. Tea Tree Essential Oil
2. Rosemary Essential Oil
3. Euclyptus Essential Oil 
Detan Coffee Scrub:
Sunlight or tanning caused by it, is no more a hindrance while stepping outdoors. No more worrying about how to remove tan from face immediately! The Beauty Co. De-tan Coffee Scrub is your next best friend as it frees your body skin from tan and restores your original skin tone. This sun-tan removal scrub consists of an incredible combination of two highly effective ingredients – Chocolate & Coffee – to give your skin a divine experience! Chocolate and coffee, as you may agree, is a match made in heaven for your skin and soul; it not only appeals to your senses but also gives brilliant results when used on the skin. 
Complete detox

Removes sun-tan

Enriched with antioxidants

Rejuvenates skin
Share
Ingredients

Tea Tree Oil

Rosemary Oil

Eucalyptus Oil
How to use

Skin: Add two - three drops of the essential to 1 teaspoon of your choice of oil (coconut oil, almond oil, olive oil).

Hair: Add three - four drops of the essential to of your choice of oil in a bowl (coconut oil, almond oil, olive oil). Make sure you massage the scalp gently so that it reaches roots and strands equally.

Body: Mix three - four drops of the essential to of your choice of oil in a bowl (coconut oil, almond oil, olive oil). Get rid of various bodily malfunctioning such as joint pain, muscle pain.

Aroma Therapy: Apply the essential oil on your sheets before sleeping or pour few drops in the diffuser to rejuvenate your senses!

Detan Scrub:

Take a generous amount of scrub to exfoliate your face and body.Gently massage the face and body in a circular motion for a few minutes to exfoliate the dead skin cells. Rinse the scrub off and do away with dull and dead skin within minutes. Be naturally beautiful inside out.
Additional Information

Best Before: 24 Months

Manufactured/Packed By: HCP Wellness Pvt Ltd

233, Mahagujarat Industrial Estate,Opp. Mangalam Packaging,Moriya-382213

Marketed By: Zen Lifestyle Private Limited

1701, Mondeal Heights, Near Novotel Hotel, S G Highway 380051

Country Of Origin: India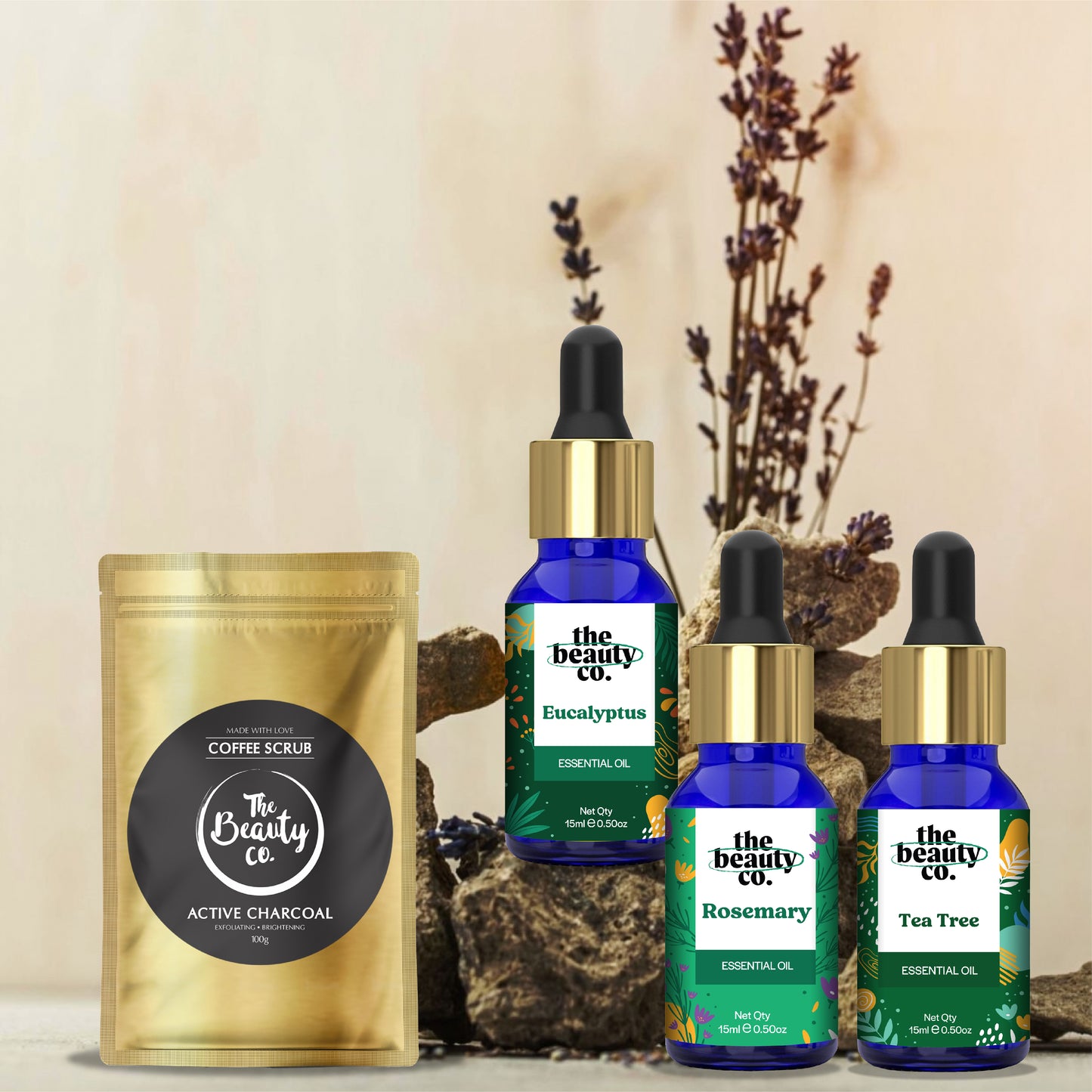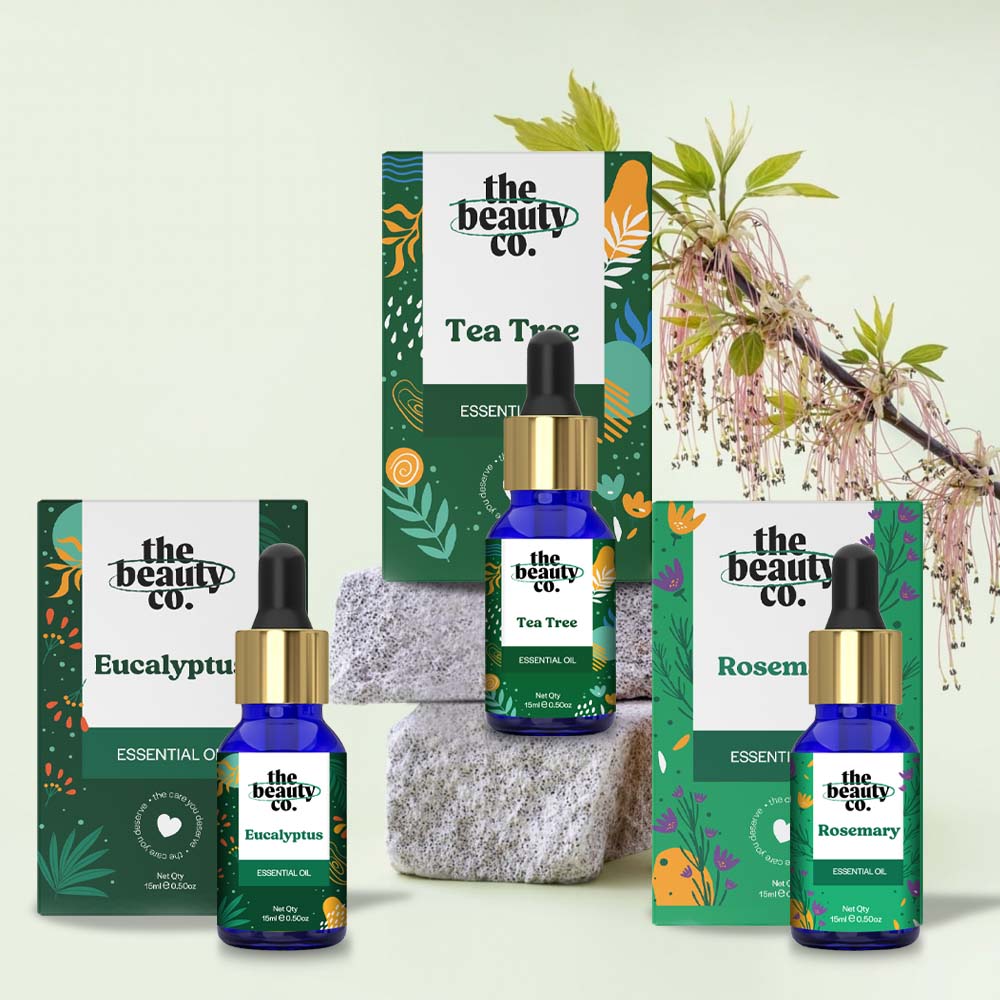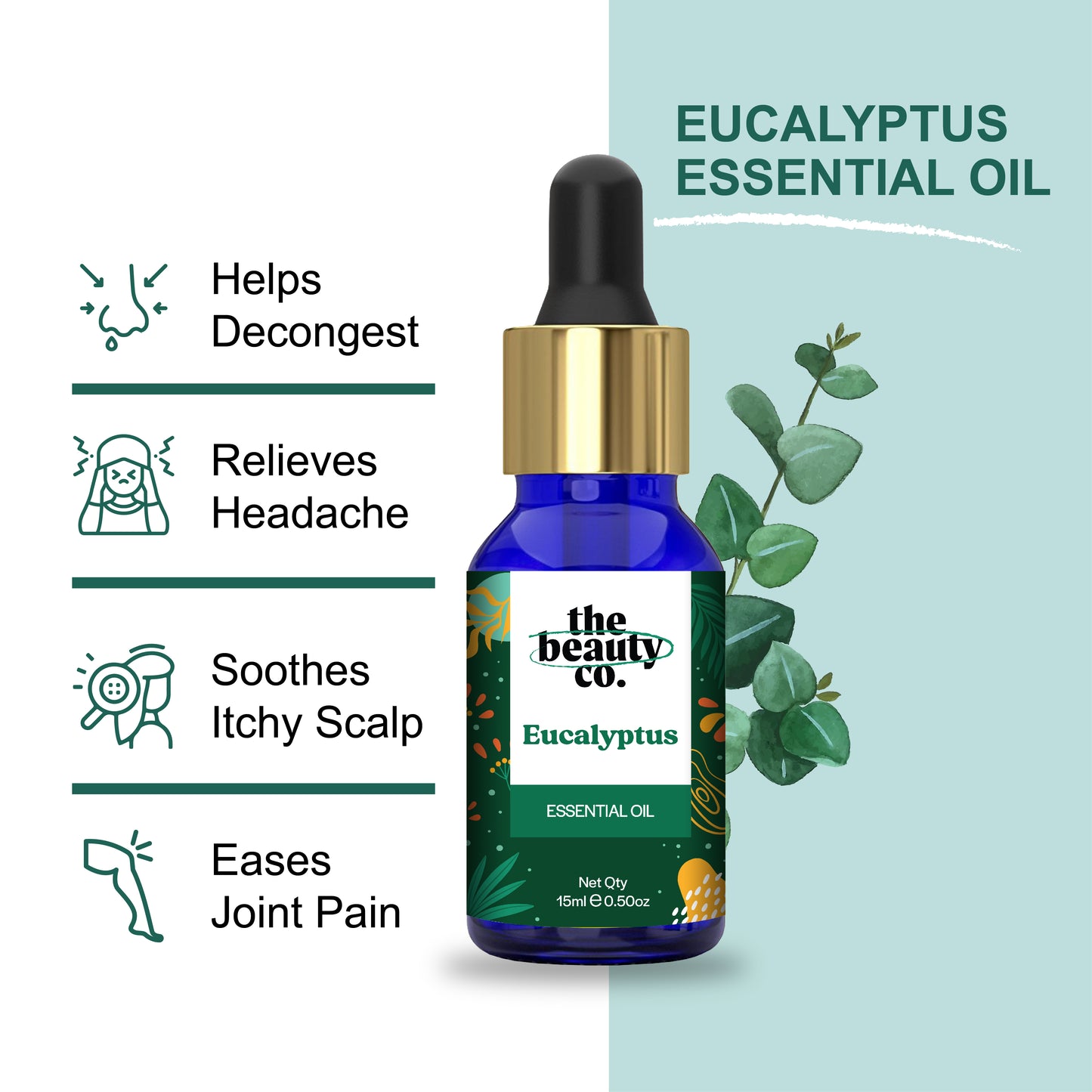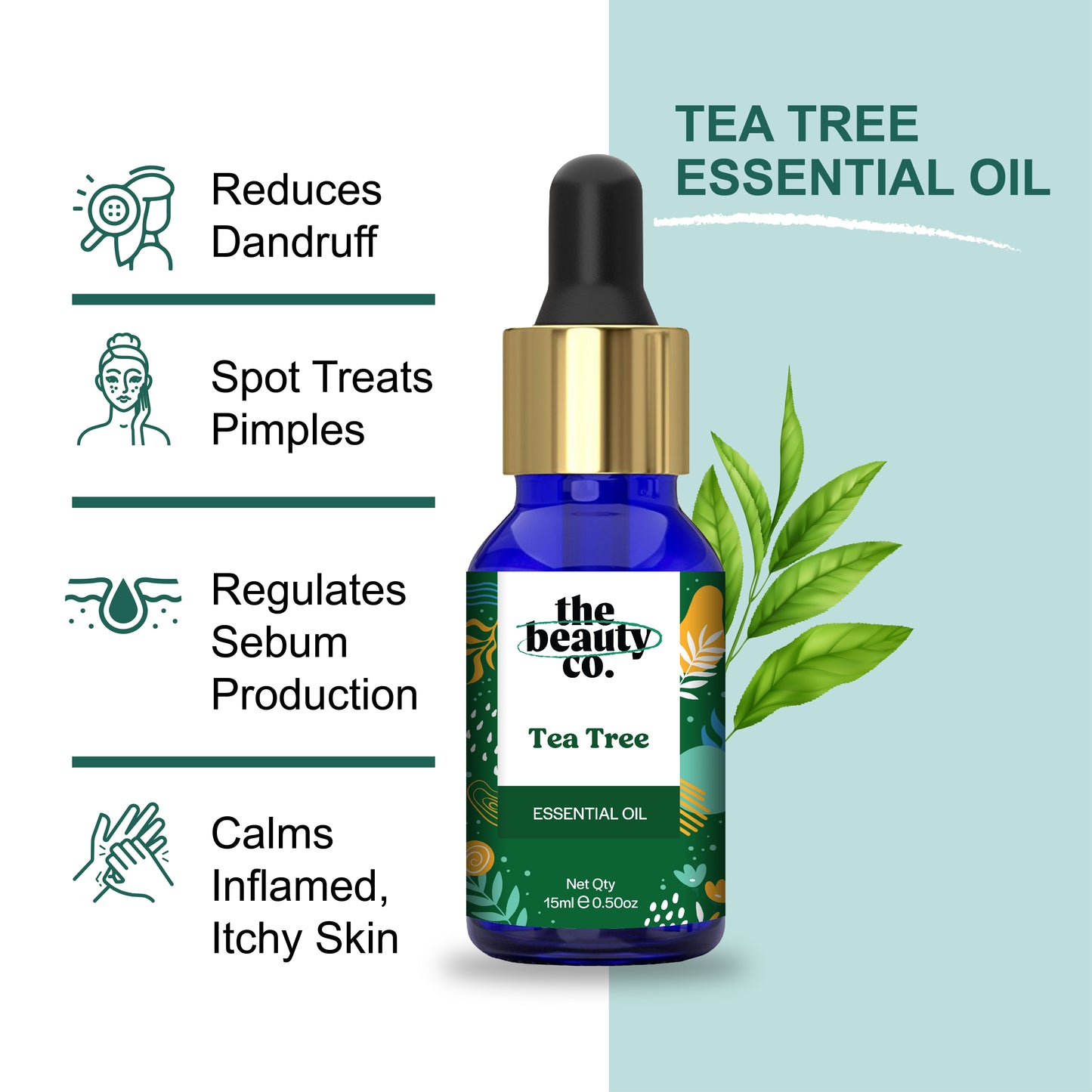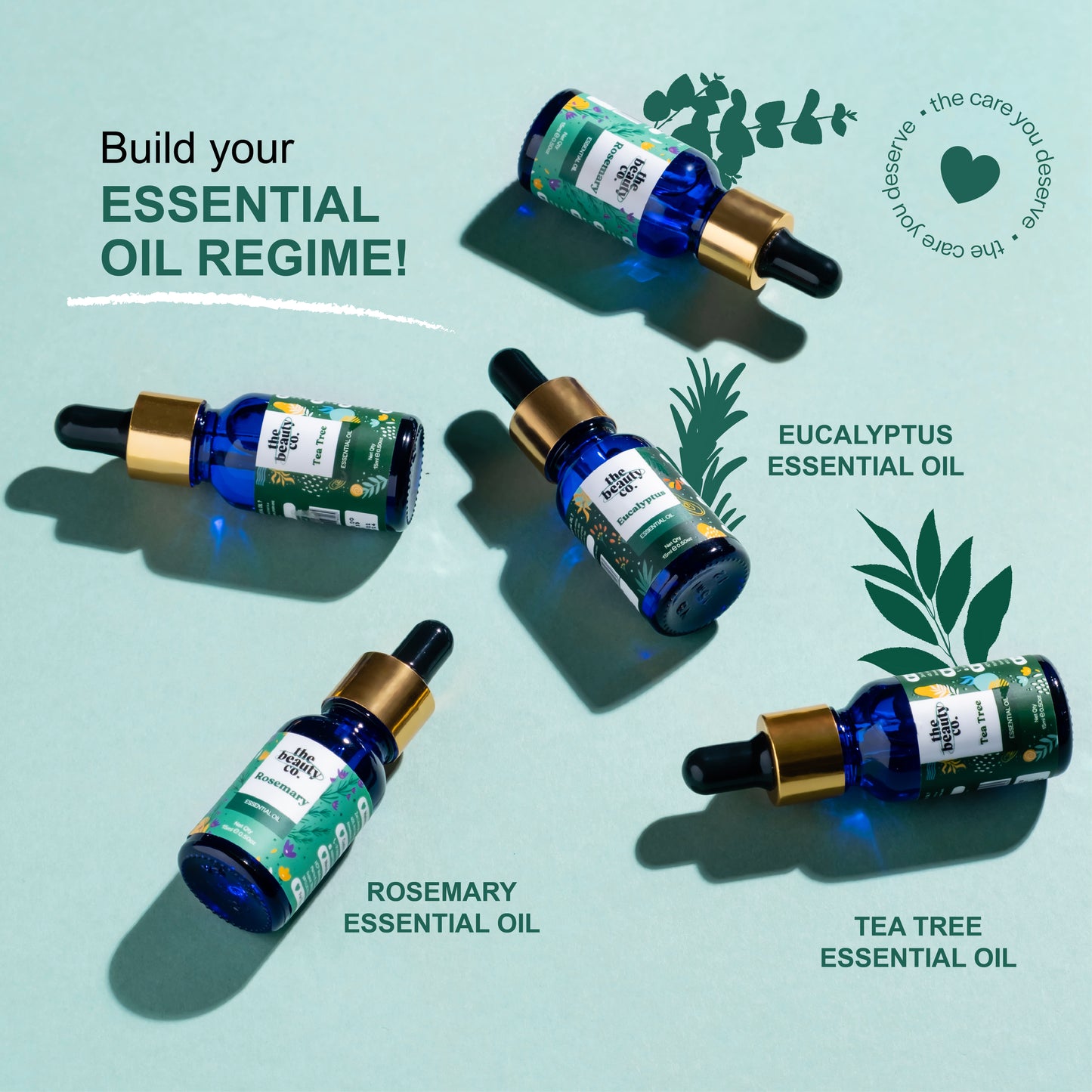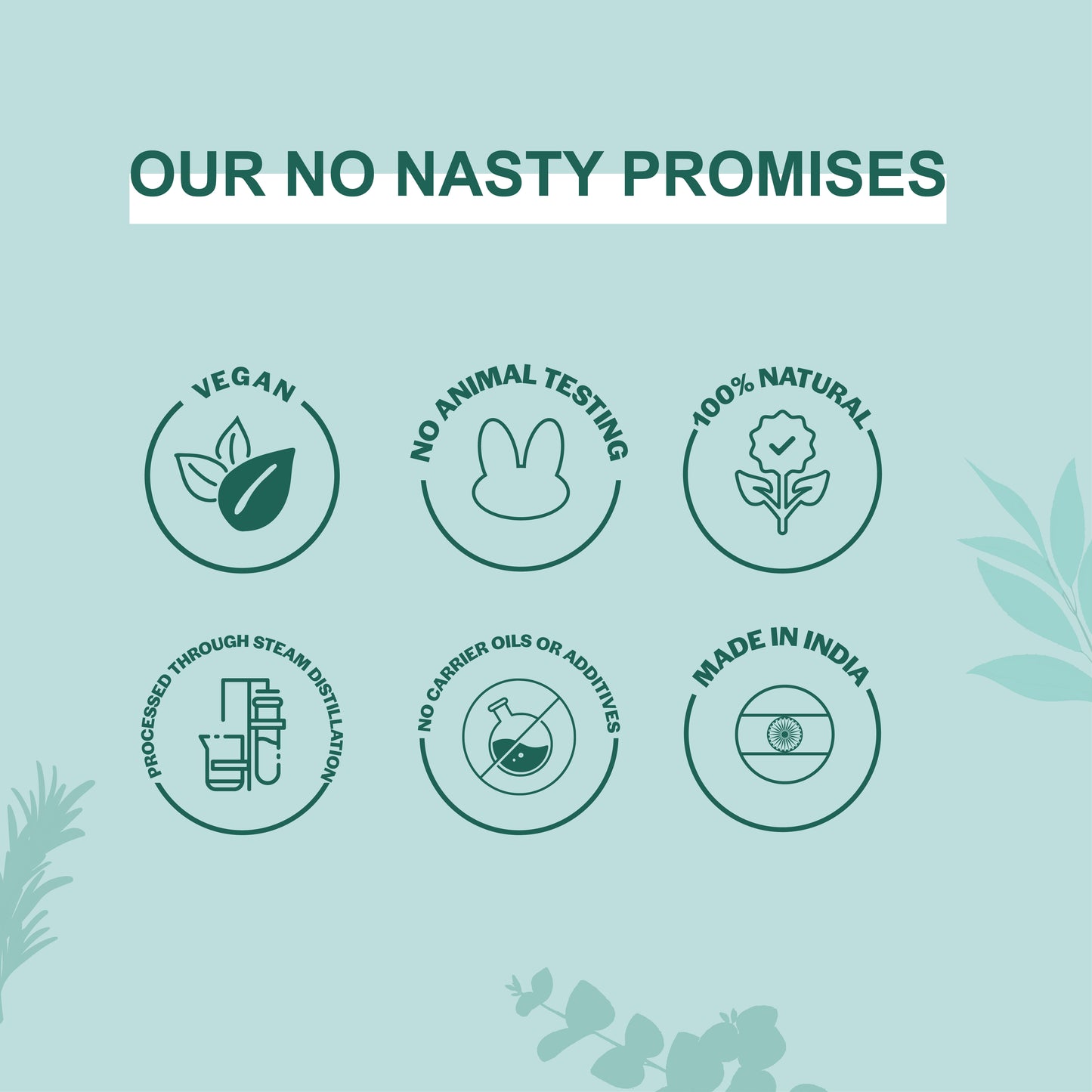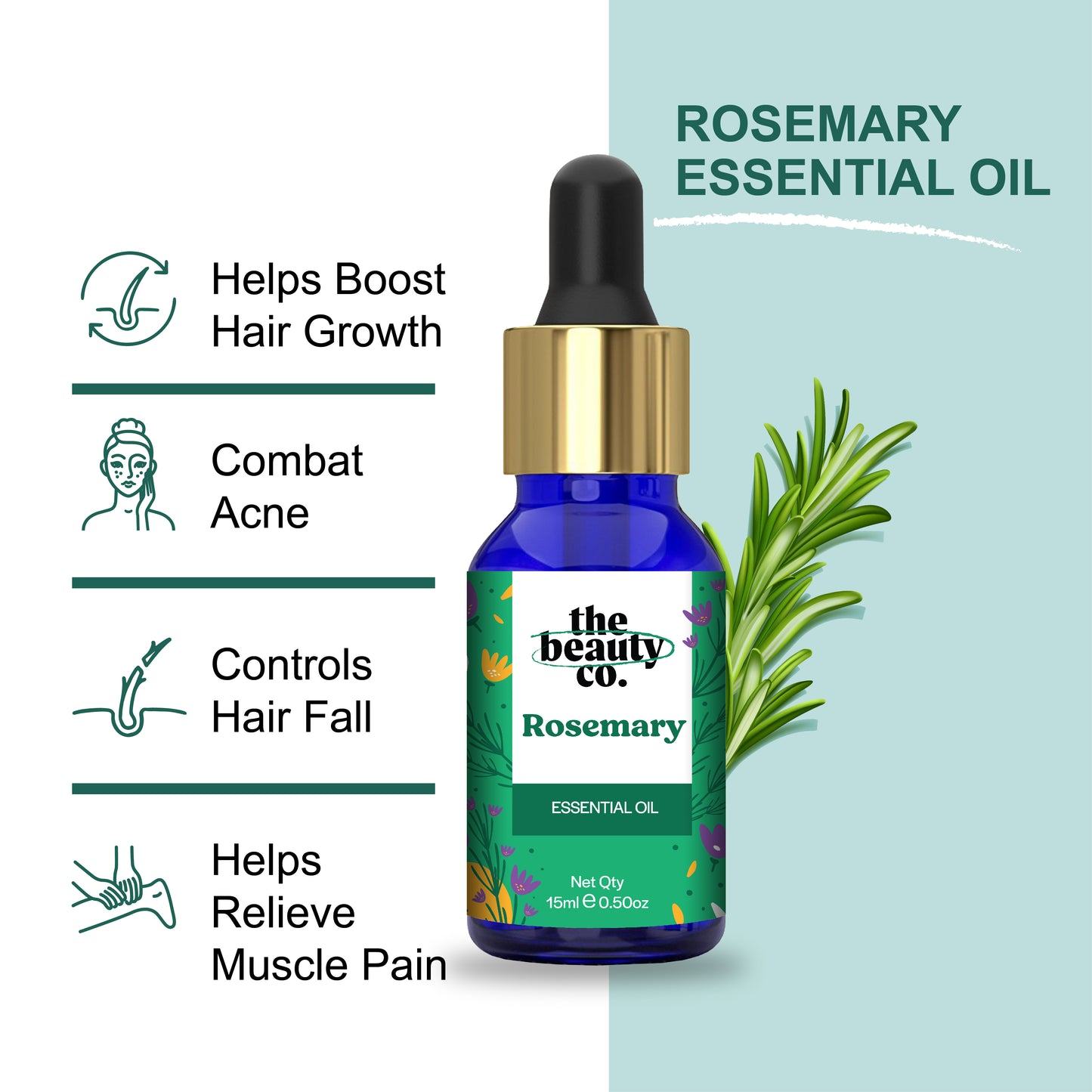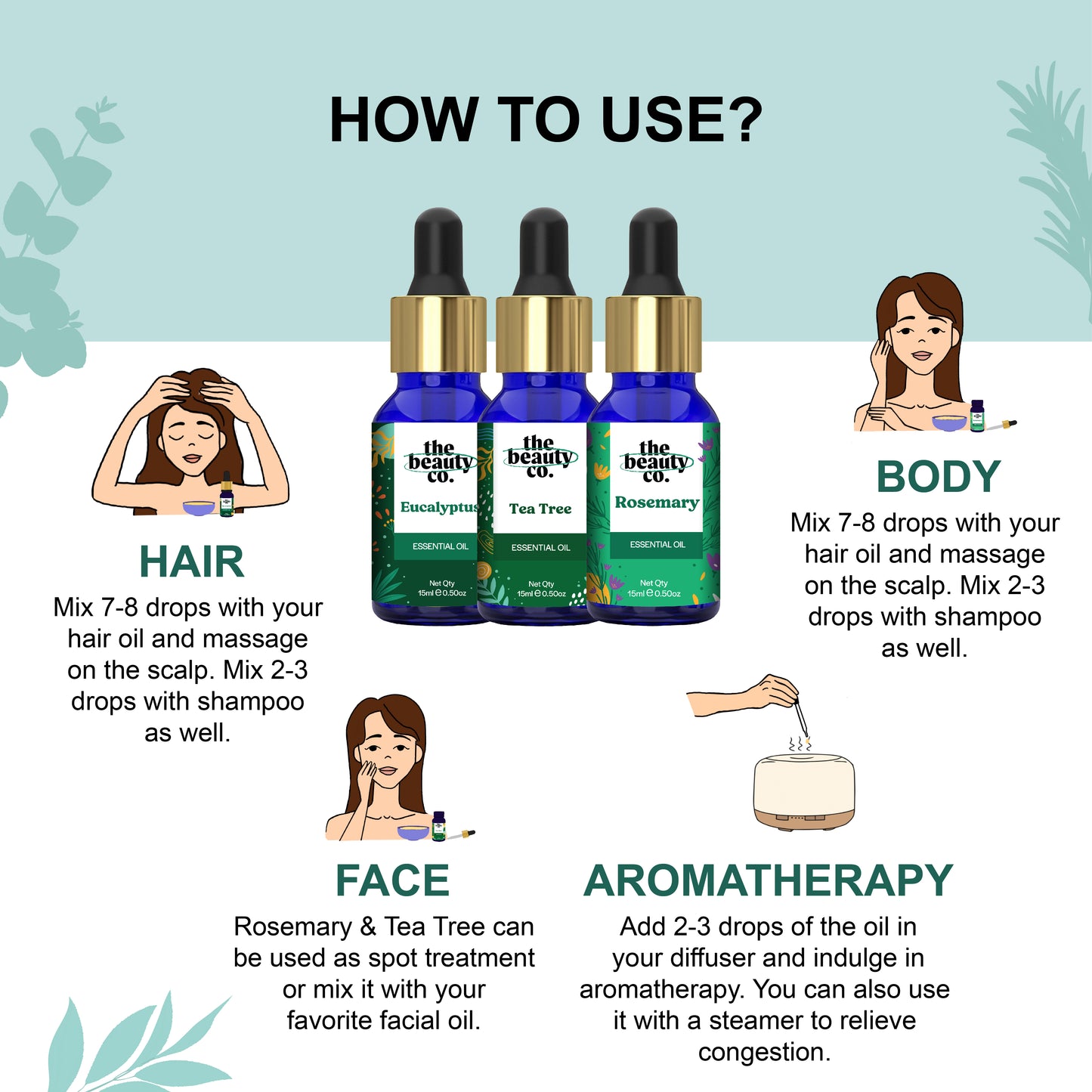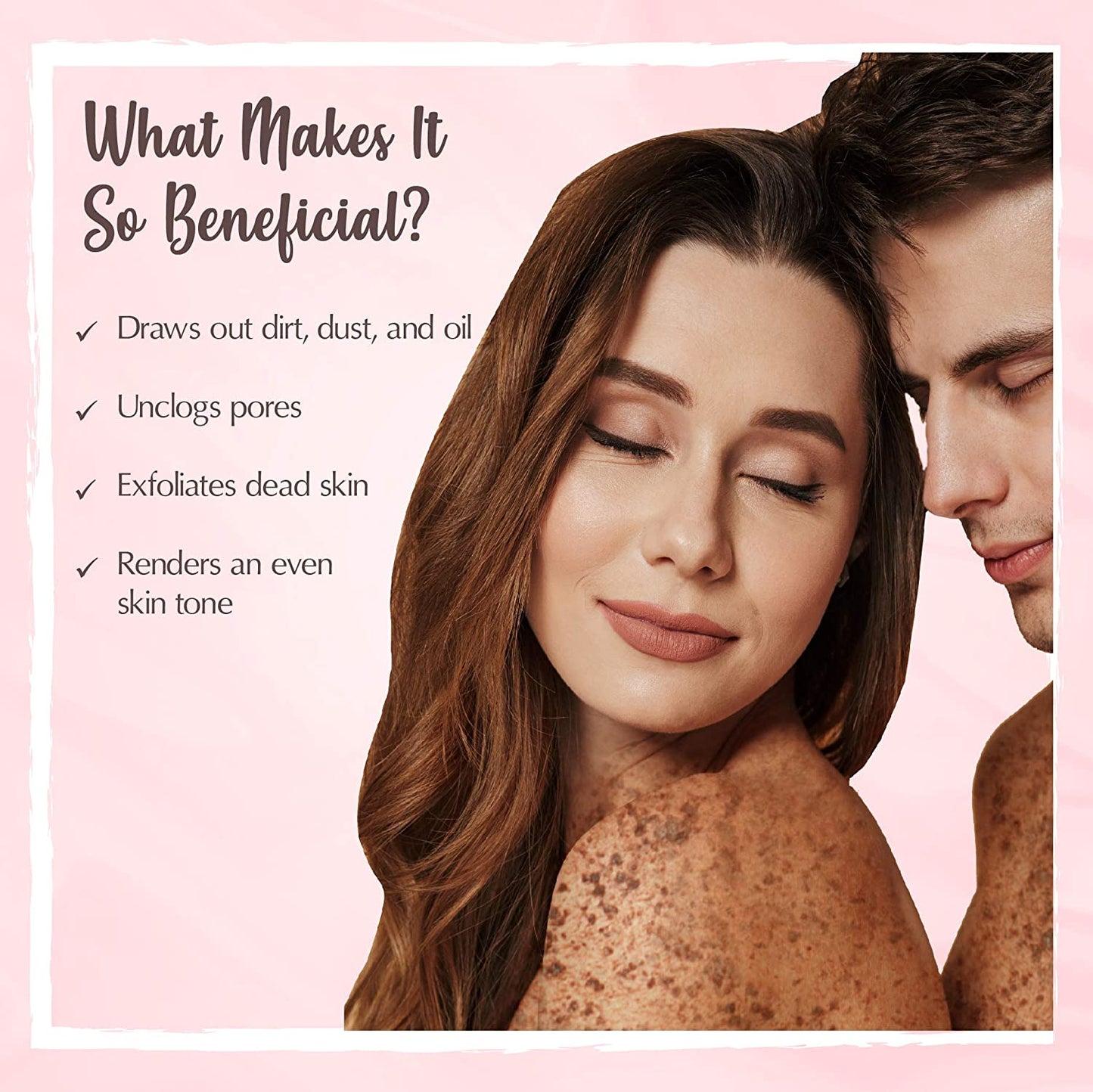 Wonders of Essential Oils for Skin , Hair & Mind.
Tea Tree Oil

Antibacterial properties which make skin clearer.

Anti-inflammatory and reduces acne scars

Can be used with shampoo for longer and healthier hair

Helps in fighting dandruff and itchiness

Rosemary Oil

100% Natural

Restores hair moisture

Deeply nourishes the skin

Soothing aromatherapy agent

Reduces blackheads and acne

Eucalyptus Oil

100% Natural

Gives acne free skin

Soothes itchy scalp

Woody and Sweet Aroma
Natural Ingredient, Urban Care!
The Beauty Co. Essential Oil is designed keeping in mind the a complete solution for well-being. Every essential oil has benefits of its own. Apt for skincare, hair care and aromatherapy, these oil a natural extract of the respective plant and contain the properties that would only be beneficial for you. Apply it on your body or scalp, or simply use it as aromatic fresher in your room, these aromatic essential oils will never fail to impress you!