Selfcare Love - Face Wash + Face Mask + Lemongrass Essential Oil
Regular price
₹1,145.00
Sale price
₹750.00
Unit price
per
Sale
Sold out
Chocolate Coffee Face Wash:
A good face wash knows how to wake up your skin & create a perfect canvas for your skincare routine - that's exactly what The Beauty Co. Chocolate Coffee Face Wash is designed for! This indulging face wash is crafted with antioxidant-rich Coffee & Chocolate that pamper and nourish your skin to keep it healthy and supple. It gently but effectively cleanses to keep oil, bacteria & dirt from clogging pores and aggravating acne. Infused with BHA to help clear acne, while AHA helps correct tanning and discoloration. 
Unclogs pores & gets rid of flaky skin

Helps de-tan to promote radiance 

Jolts skin awake with refreshing Coffee  

Prevents Acne & Breakouts 

Nourishes skin with indulging Chocolate 

No harmful chemicals, Vegan & Cruelty-Free
Chocolate Coffee Face Mask:
Did you know that acne or irritated skin can be the result of irregular lifestyle, stress or eating habits? As if it wasn't hard enough balancing work, social & personal life, having to worry about skin should be the last thing on your list. If you are looking to reset your skin, try The Beauty Co. Chocolate & Coffee Face Mask for a skin-detox session! Formulated with indulging Robusta Coffee, Cacao Extract & Glycolic Acid, it helps improve skin texture & tone while clearing away pores deeply. This tan-removal  exfoliating mask targets troubled skin and helps get rid of dullness, dead skin cells & flaky skin. 
An exfoliating face mask 

Smoothens texture for soft, clear skin 

Boosts cell turnover 

Helps brighten & de-tan 

Detoxifies & Clarifies acne-prone to prevent breakouts 
Lemongrass Essential Oil:
The Beauty Co. Lemongrass Essential Oil isn't just a natural oil, it is one of the 'must-haves' in your skin care collection. Being considered analgesic in nature, lemongrass is the perfect natural ingredient to relieve your headache (mix it with a carrier oil and massage it well). It purifies your skin, strengthens the skin structure, protects it from infections and what not! Lemongrass oil not only benefits your skin in many ways, it also has proven effects on alleviating hair fall by strengthening the scalp.
This potion is perfect for overall well-being - skincare, haircare and aromatherapy. Repair and revive your skin and hair, and soothe your ruffled feathers with this miraculous potion. Massage your skin with The Beauty Co. Lemongrass Essential Oil and fight with all the dirt and pollution that comes your way. This oil is a very beneficial natural ingredient for mind, body and skin.
Share
How to use

Face Mask: On a freshly cleansed face, take a blob of The Beauty Co. Chocolate Coffee Face Mask. Apply it evenly on the face & neck with an upward stroke leaving the area around the eyes. Leave it for 10-15 minutes to soak all the good things. Rinse & follow up with a moisturizer.

Face Wash: Take a coin-size amount in your hand. Lather it well on a wet face. Massage & rinse thoroughly with water.

Lemongrass Essential Oil:

Skin

Add a few drops of The Beauty Co. lemongrass Essential Oil of your choice in the water during a bath or mix it with a carrier oil and apply it on the skin to make it ready to take on the day.

Hair

Mix it with a carrier oil and apply it on the scalp to strengthen the hair follicles, reduce hair fall, control dandruff, and attain voluminous, lustrous hair.

Body

The antimicrobial & antispasmodic properties of the oil protect your skin from various infections and eases body pain

Mind

This essential oil is a great aromatherapy agent. It alleviates headaches, stress, and anxiety, and spreads a pleasant fragrance in the surroundings.



Additional Information

Best Before: 24 Months

Manufactured/Packed By: Goodness Of Nature

Marketed By: Zen Lifestyle Private Limited

1701, Mondeal Heights, Near Novotel Hotel, S G Highway 380051

Country Of Origin: India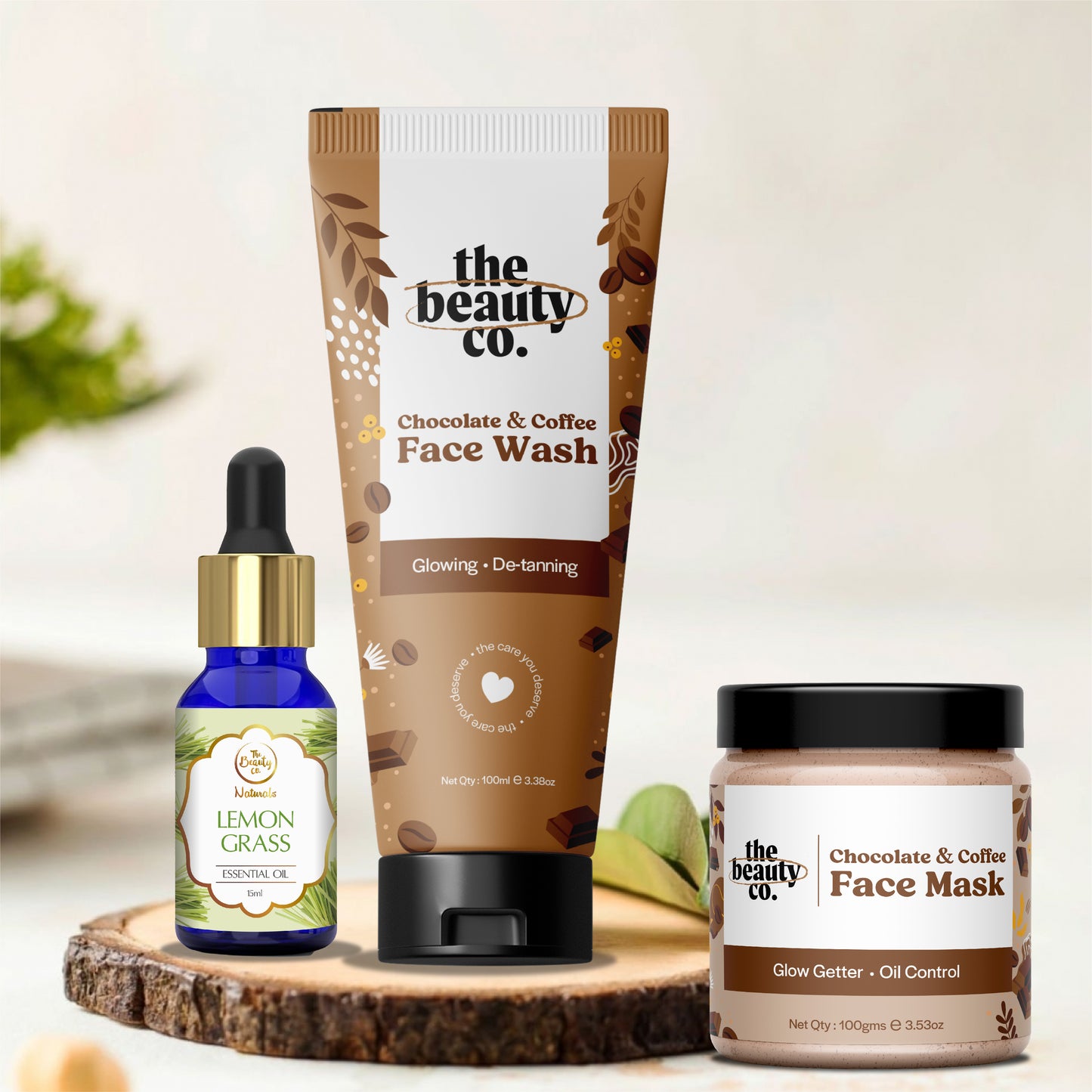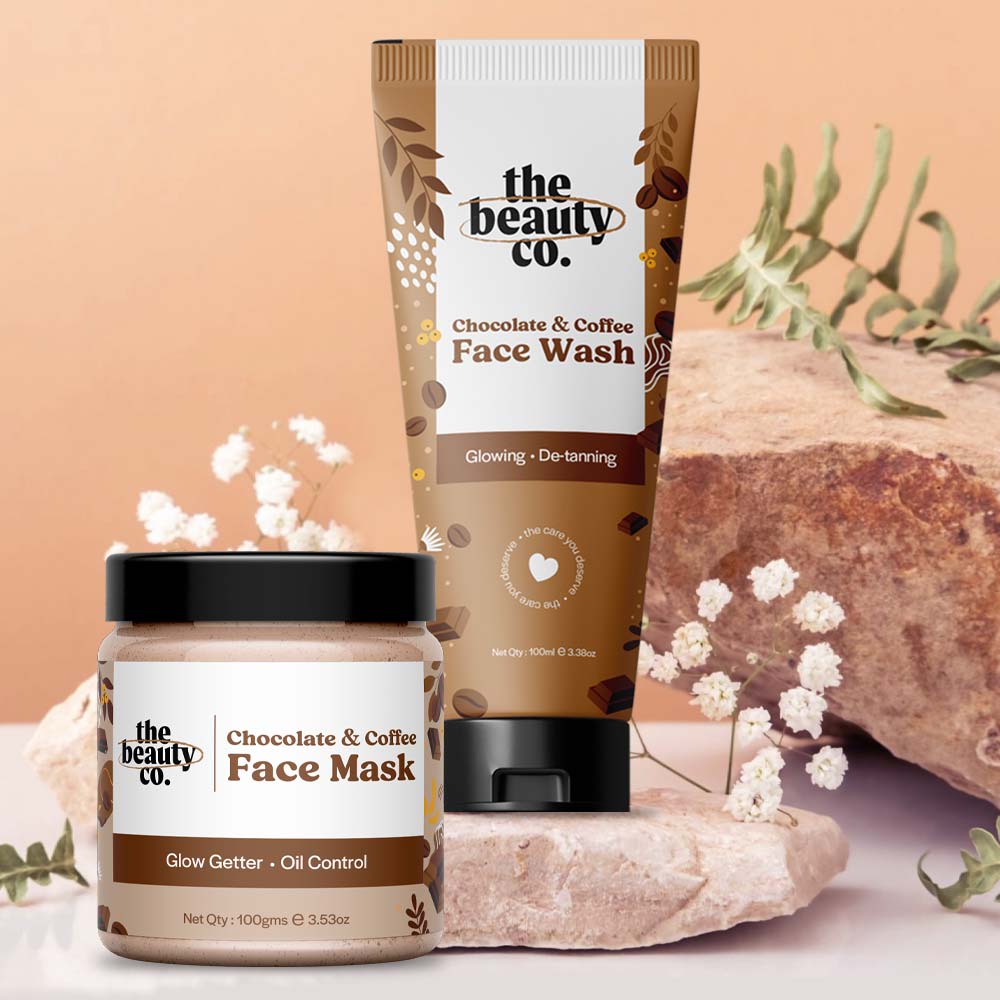 Because It's The Care You Deserve