Gold Wash(Charcoal & Vitamin C Facewashes & Rosegold Oil + Charcoal Scrub)
Regular price
₹2,473.00
Sale price
₹1,874.00
Unit price
per
Sale
Sold out
Vitamin C Face Wash:
Every day, the skin is exposed to damaging environmental effects such as UV rays, climate changes and stress! The perfect antidote to fight various skin concerns is The Beauty Co. Vitamin C Face Wash. The gentle formulation of the face wash relieves your skin of impurities, dirt, and dullness without stripping natural moisture. Vitamin C acts like a protection shield against environmental aggressors and leaves your skin hydrated and soft. 
Combats Dullness & Enhances skin tone

Hydrates for a soft, smooth texture

Minimizes the discoloration and pigmentation

Makes skin firmer and more radiant 

Shields the skin from environmental stressors 

Brightens for a healthy, supple glow
Charcoal Face Wash:
The Beauty Co. Charcoal Face Wash is crafted with the goodness of Charcoal, a natural exfoliator that purifies the skin from within. It removes the deep-settled impurities, gunk, and excess oil for a clean, healthy appearance. This power-packed ingredient also helps unclog the pores and reduce blackheads and whiteheads with continual use.
Soothes, clears and purifies the skin

Helps your complexion get rid of toxins and pollutants

Eliminates dullness and revives the skin

Removes pore congestion for smooth texture 

Lessens whiteheads and blackheads 

Regulates the production of excess sebum

Washes away the acne-causing bacteria to reduce breakouts

Hydrates the skin to restore its natural moisture level
Rose Gold Oil:
All that glitters IS gold! The Beauty Co. Rose Gold Beauty Oil is an elixir for the skin. It moisturizes, combats dullness, and reduces signs of skin aging. It gets its power from the nourishing blend of natural oils and 24K gold particles. Add it to your routine during the serum or moisturizer step to reap the most. Almond, Argan, and Rosehip extracts infused in the facial oil are rich in fatty acids and Vitamin E that strengthen the skin barrier and protect the skin from free radical damage.
Made with Sweet Almond Oil, Rosehip Oil, & Argan Oil

24 Karat Gold Flakes 

Combats dullness & signs of skin aging 

Intensely moisturizes skin 

Multipurpose facial oil - can be used as a serum, moisturizer, and for body care

Add it in your premakeup ritual or with a foundation for easy application & added glow 

Strengthens skin barrier & protects from sun damage 

Reduces blemishes, dark spots, and uneven skin tone 
Activated Charcoal Scrub:
Doing all the basic for skin still wondering where you left out? Here's the best skincare regime, which is guaranteed to give you healthy, glowing skin. Not big to-do lists, just a pack of wonder that will scrub your worries, discard the skin mess, giving you a radiant glow, in just a wash. Meshed with coffee scrub benefits and charcoal, it isn't just a basic cleanser. Accumulated with secrets for glowing skin, it is definitely a hot spot, no one should miss! Rejuvenate your skin with Activated Charcoal Coffee Scrub, you will thank us later!
Contains activated charcoal for deep cleansing

Reduces the signs of ageing

Rejuvenates dull skin
Share
How to use

Face Wash :Take a coin-size amount in your hand and lather it well on a wet face. Massage & rinse thoroughly with water.

Rose Gold Oil:

For Pre-Makeup Glow: Looking for added skin radiance? Try Rose Gold Beauty Oil before applying your foundation. It helps prep your skin and relieves skin dryness to help complexion products settle into the skin perfectly. After cleansing, use the dropper to take a couple of drops of the oil and massage it on the face and neck. 

For Face: The lightweight formula of the oil moisturizes your skin thoroughly. Dry and normal skin can use the oil twice a day, while for oily skin, we recommend using it in the night routine. Apply 2-3 drops on your face during moisturizer or serum routine. 

For Body: This facial oil is multipurpose and can be used on the body as well to provide an extra dose of nourishment. Mix 6-7 drops with your moisturizer and apply it on your legs, hands, and neck. 

For Facial Massage: Facial massage, lymphatic massage, and facial yoga are great ways to keep your skin taut and healthy. If you are prone to a puffy face or redness, do try facial massage. Apply 3-4 drops of the oil on your face to help your fingers, Gua Sha, or Face Roller glide easily without tugging your face. Massage for 3-4 minutes daily for the best results.

Charcoal Scrub: Take a generous amount of scrub to exfoliate your face and body.Gently massage the face and body in a circular motion for a few minutes to exfoliate the dead skin cells. Rinse the scrub off and do away with dull and dead skin within minutes. Be naturally beautiful inside out.
Additional Information

Best Before: 24 Months

Manufactured/Packed By: Callista Healthcare

Marketed By: Zen Lifestyle Private Limited

1701, Mondeal Heights, Near Novotel Hotel, S G Highway 380051

Country Of Origin: India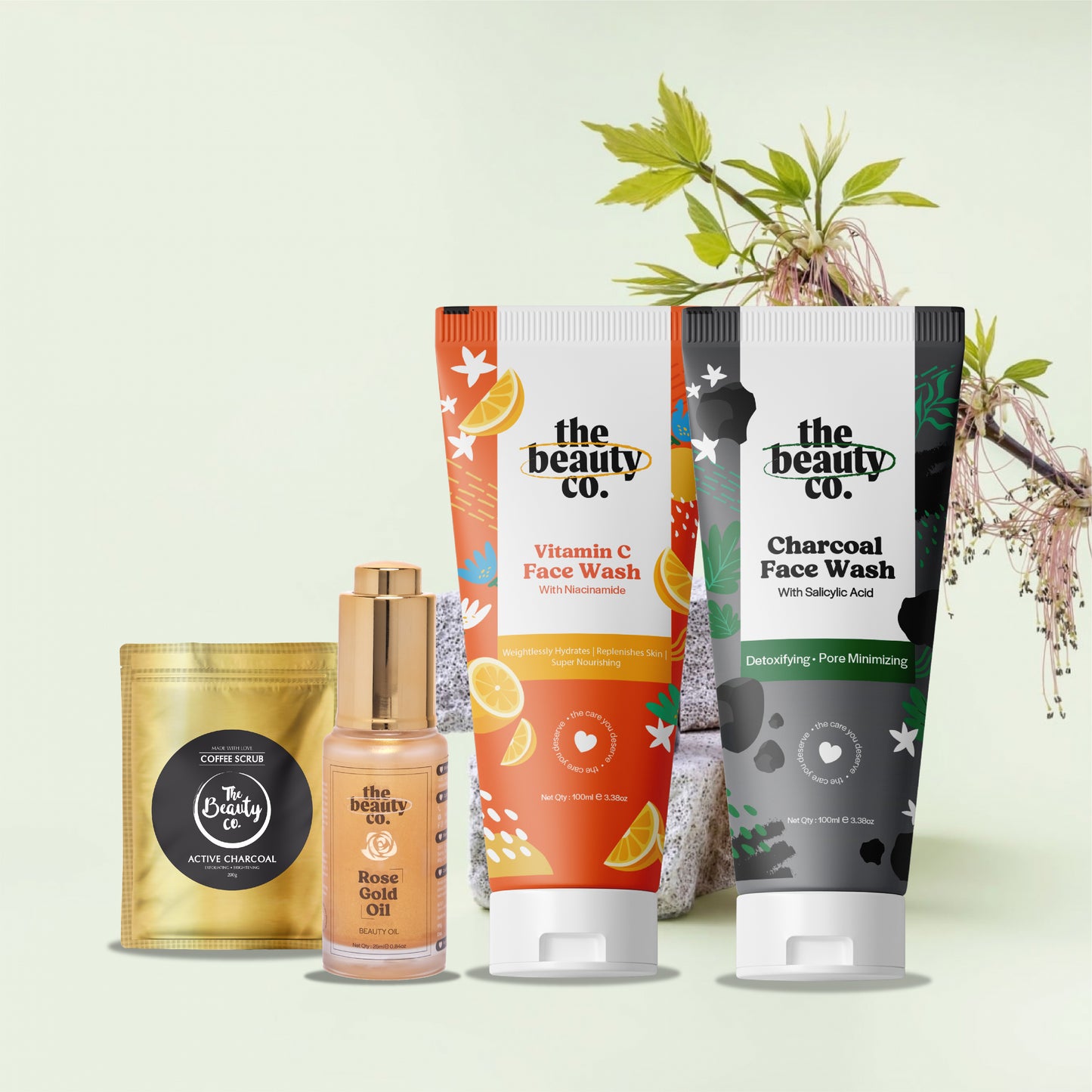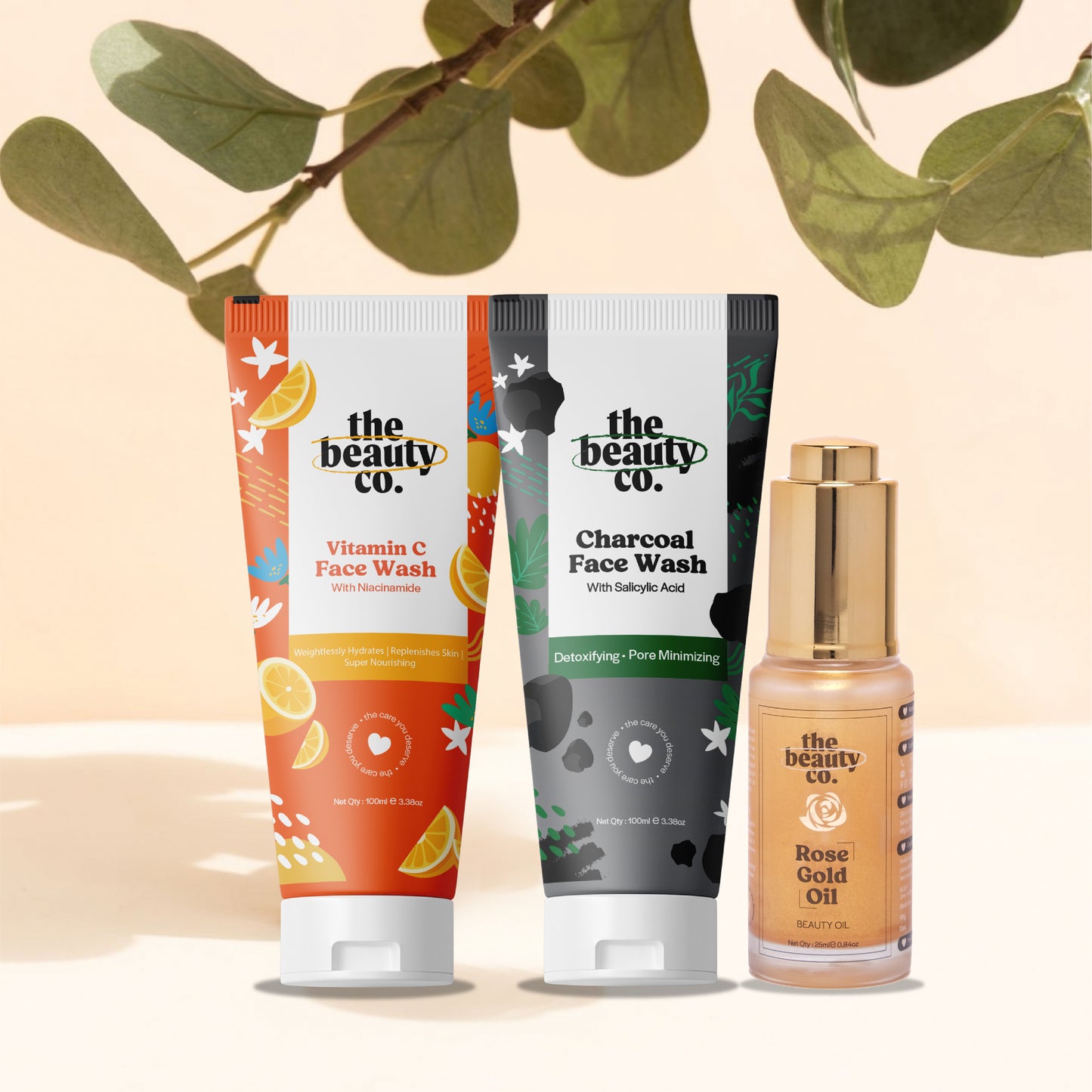 Because It's The Care You Deserve