French Lavender Essential Oil For Rejuvenation | 15 ml
Regular price
Sale price
₹495.00
Unit price
per
Sale
Sold out
The Beauty Co. Lavender Essential Oil is everything you might be looking for, and
more
Not able to take care of your skin and hair because of your busy work schedule? Worry no more! Pollution and the urban lifestyle affect our skin and hair in various ways, and the best way to take care of your skin is to use the perfect essential oils. The Beauty Co. Lavender Essential Oil is everything you might be looking for, and more. Lavender Oil is very popular because of its calming aroma which is used to reduce stress and anxiety. This oil will maintain the overall balance of your mind, body, and soul and help you stay calm and happy. What's more – because of its healing properties, it acts as an anti-acne oil and even cures various skin disorders. Along with all this goodness, the oil also gives you acne and scar-free skin. So stop wondering about how to remove pimples, as The Beauty Co. Lavender Oil is your one-stop solution to stay beautiful and happy.
Share
How to use

Skin: The natural ingredients of this oil help in removing acne and pimples, reducing pigmentation and is suitable for all skin types.


Hair: Apply the Beauty Co. Lavender Essential Oil mixed with a carrier oil as a regular oil in your scalp and forget the problem relates lice, nits or hair loss


Aromatherapy: Add a few drops in a diffuser or your bath tub for the fresh fragrance of Lavender which helps you avoid stress and anxiety.
Additional Information

Best Before: 24 Months

Manufactured/Packed By: HCP Wellness Pvt Ltd

233, Mahagujarat Industrial Estate,Opp. Mangalam Packaging,Moriya-382213

Marketed By: Zen Lifestyle Private Limited

1701, Mondeal Heights, Near Novotel Hotel, S G Highway 380051

Country Of Origin: India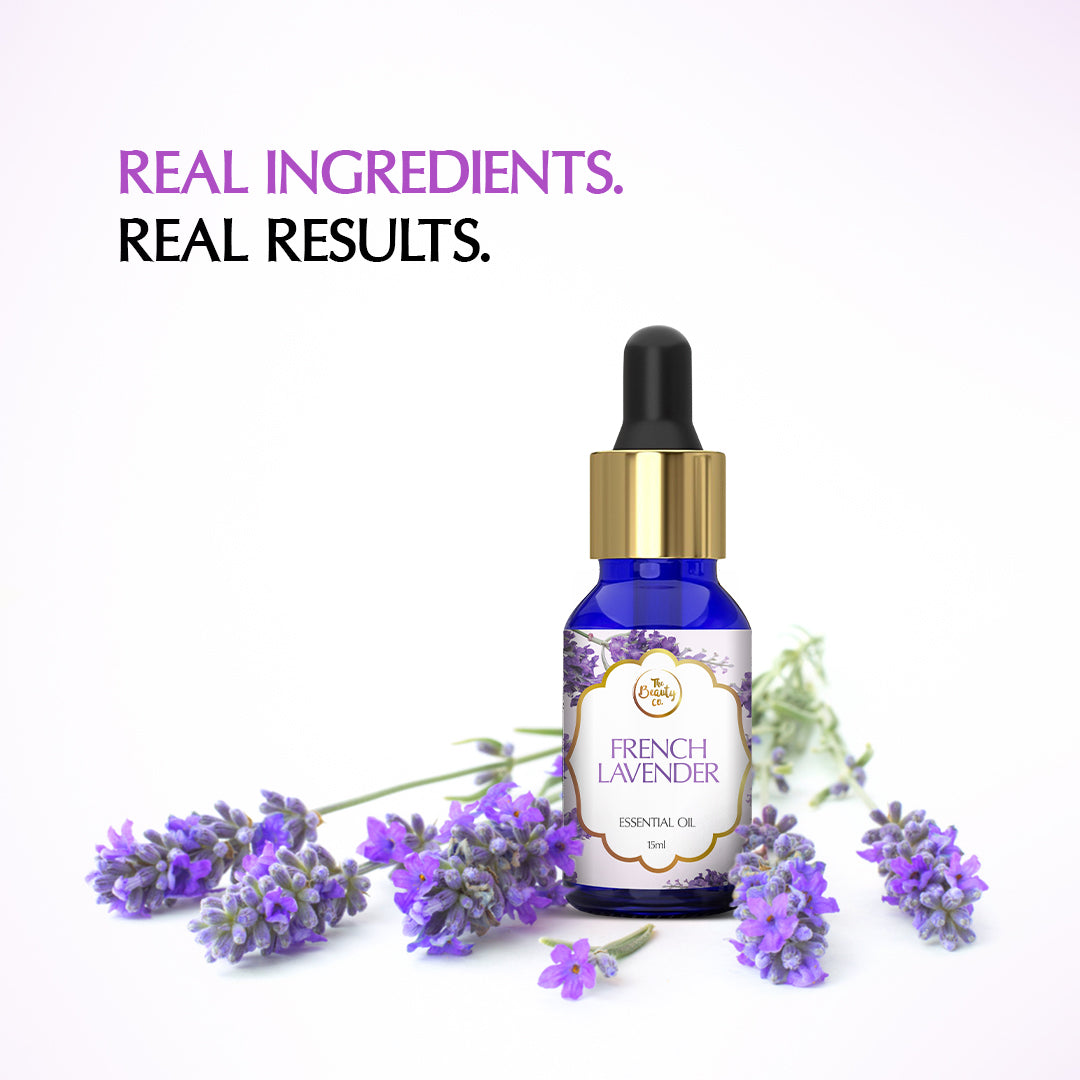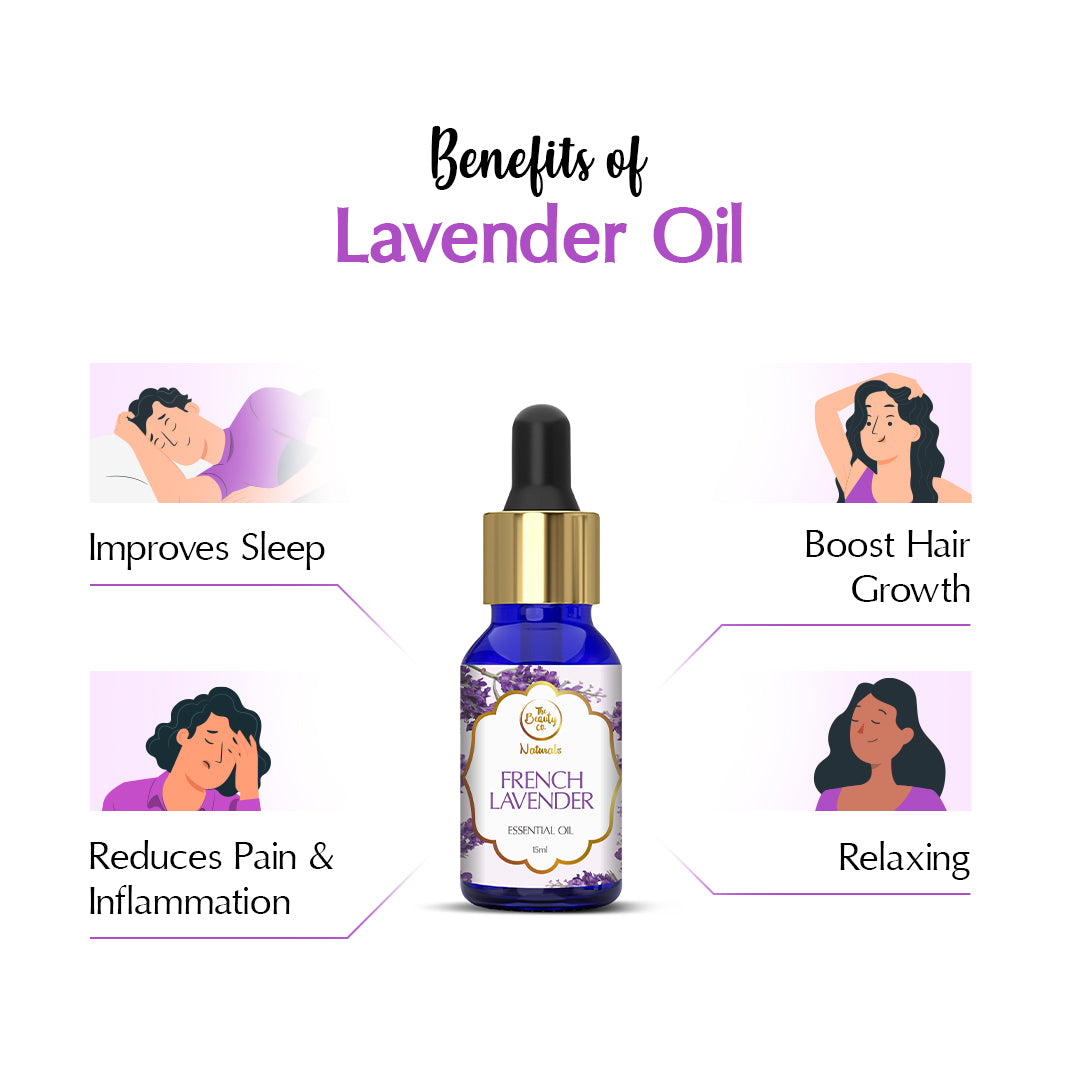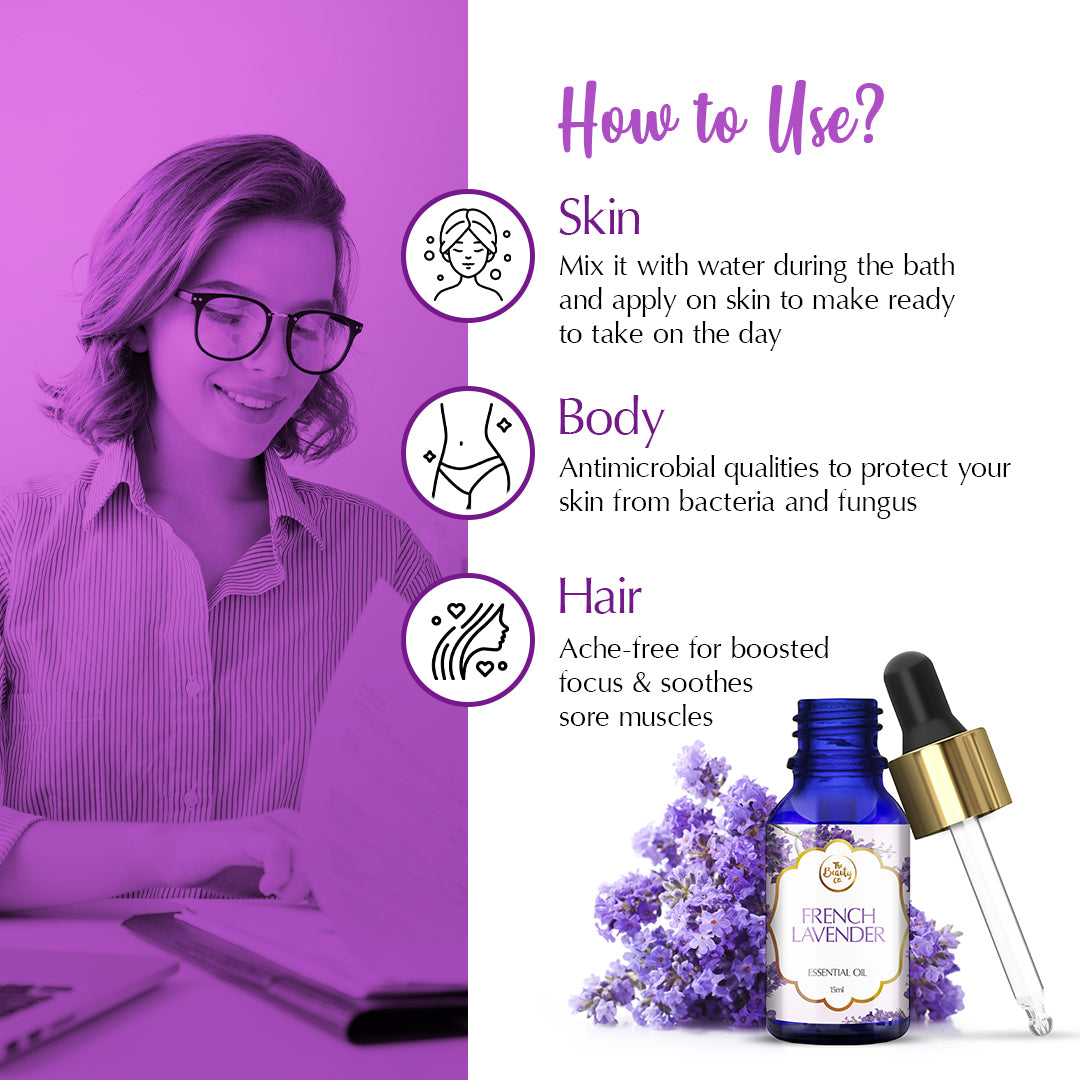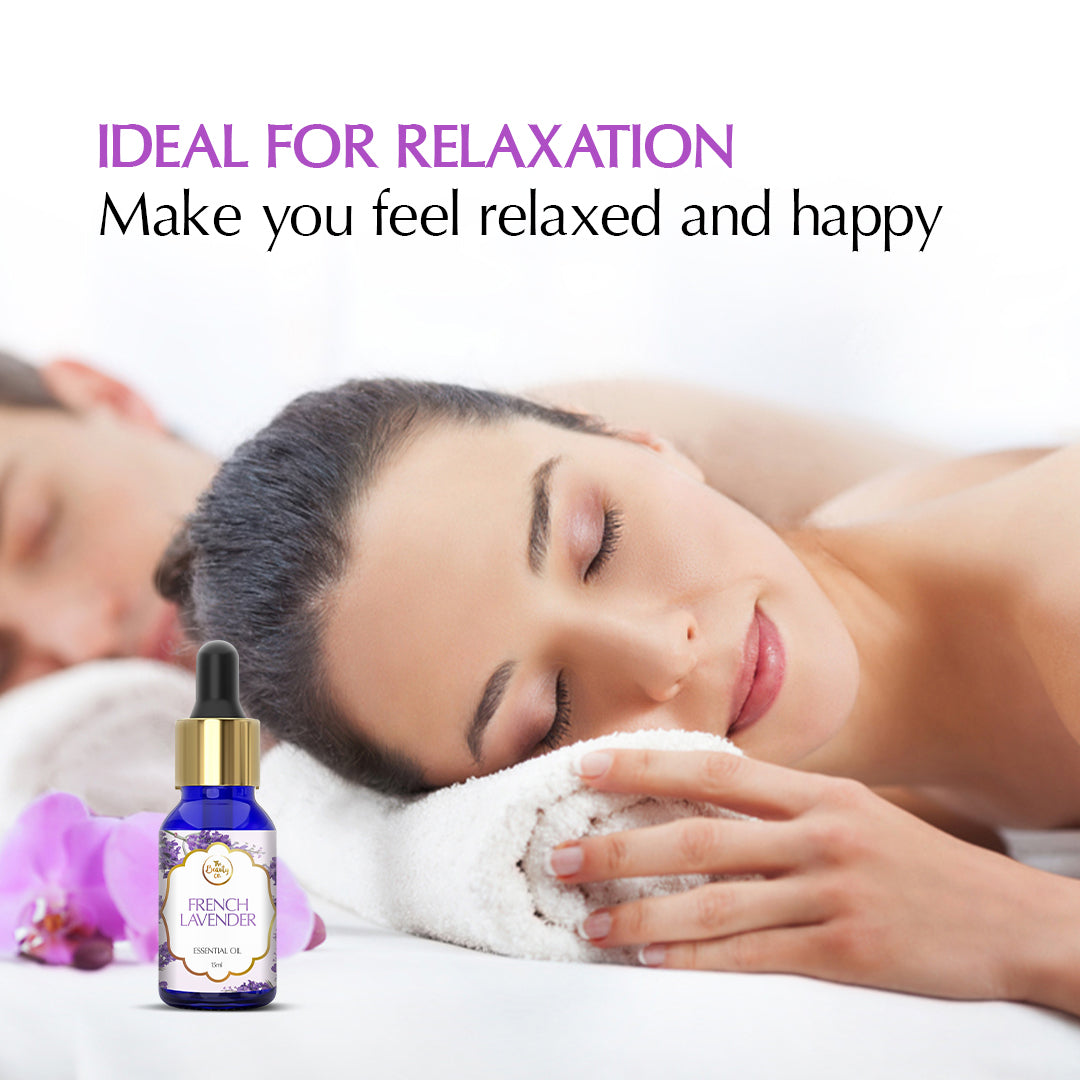 Adore your Beauty Naturally!
The Beauty Co. Lavender Essential Oil is the perfect magic potion to help you maintain your natural beauty. Tanned and damaged skin will no more be a problem for you, when you have this oil in your skincare regime. The soothing fragrance of the Lavender makes it usable for not only taking care of your skin but also as a form of aromatherapy.
Lavender Oil

Improves brain function

Restores skin complexion

Reduces acne and scars

Reduces anxiety and stress

Prevents hair loss
Flaunt Your Skin and Hair Fearlessly
As the skin care experts would tell you, Lavender is one of the most beneficial oils for acne treatment and advanced hair care. Also, experts consider lavender oil for skin lightening and as an excellent tonic for the nerves as well as anxiety issues. Why to pamper your skin with chemicals when you have the natural ingredients to help you become more attractive than you are.