Dragon Fruit Face Wash With Niacinamide & Hyaluronic Acid
Regular price
Sale price
₹325.00
Unit price
per
Sale
Sold out
The Beauty Co. Dragon Fruit Face Wash is a multi-action formula that hydrates and clears dirt & oil from the pores. It leaves the skin squeaky clean and soft without over-drying. Made with exotic 'superfood' Dragon Fruit, it is rich in antioxidants, vitamins, and nutrients to make your skin healthy and robust. Dragon Fruit blended with Niacinamide strengthens the moisture mantle. Say goodbye to dark spots and uneven tone, thanks to Niacinamide! Enjoy cleansing your skin every day when you have gentle, nourishing care of Dragon Fruit right by your side. 
Share
Reasons To Love

Hydrates, refreshes and rejuvenates skin 
Gentle cleansing action for bright, clear skin 
Targets uneven skin tone and dullness 
Formulated with antioxidant-rich Dragon Fruit 
Active-ingredient-based face cleanser with Niacinamide
Also contains Aloe Vera and Hyaluronic Acid
Non-drying formula with moisturizing ingredients 
Vegan & Cruelty-Free
Clean Beauty with no sulfates, parabens or mineral oil 
Ingredients

Dragon Fruit

Aloe Vera

Niacinamide

Hyaluronic Acid
How to use

Dampen your face with placid water

Pour a pea-sized amount of the face wash in your hand

Apply the face wash to your skin and rub in circular motions and rinse off

Pat dry with a towel or let it air dry
Additional Information

Best Before: 24 Months

Marketed By: Zen Lifestyle Private Limited

1701, Mondeal Heights, Near Novotel Hotel, S G Highway 380051

Country Of Origin: India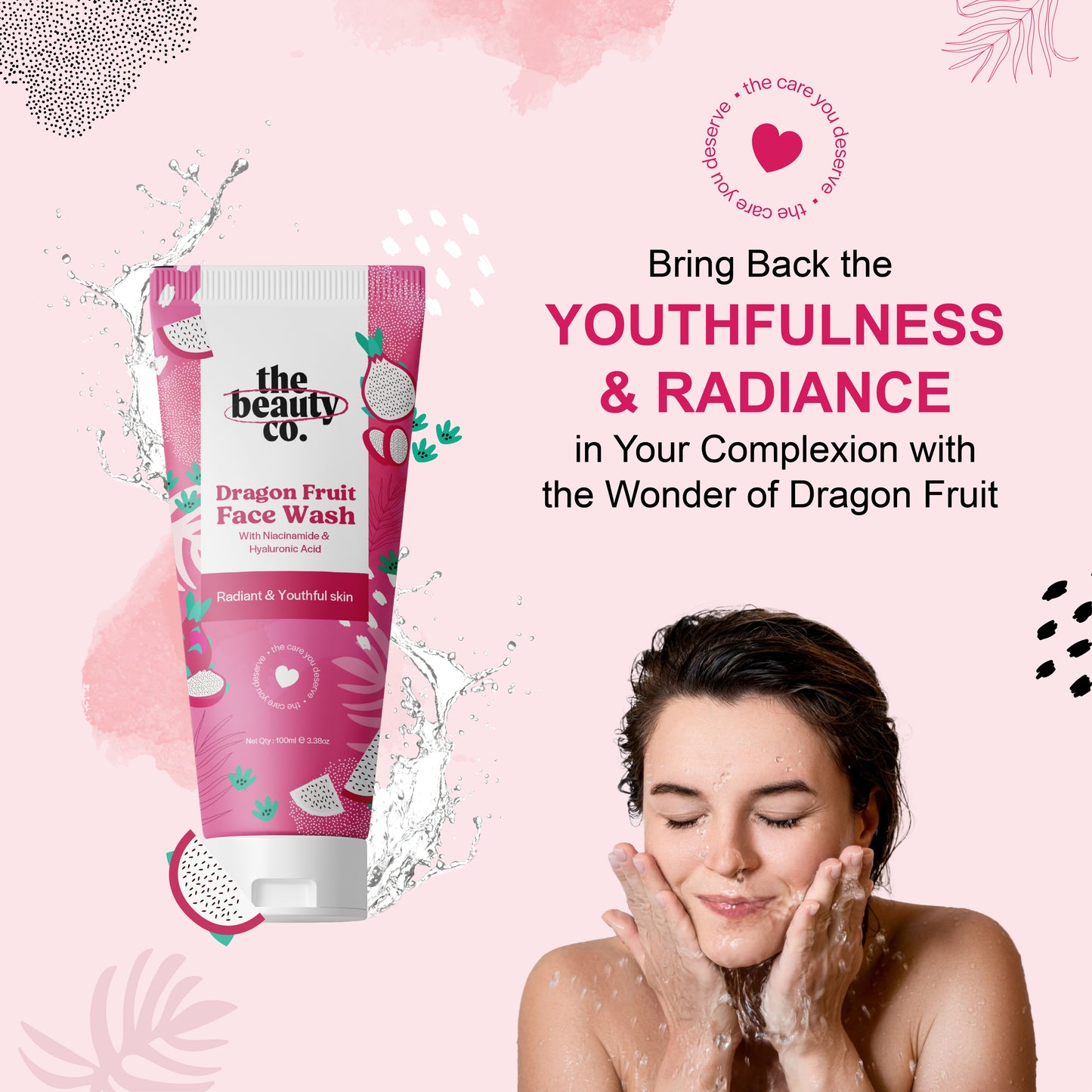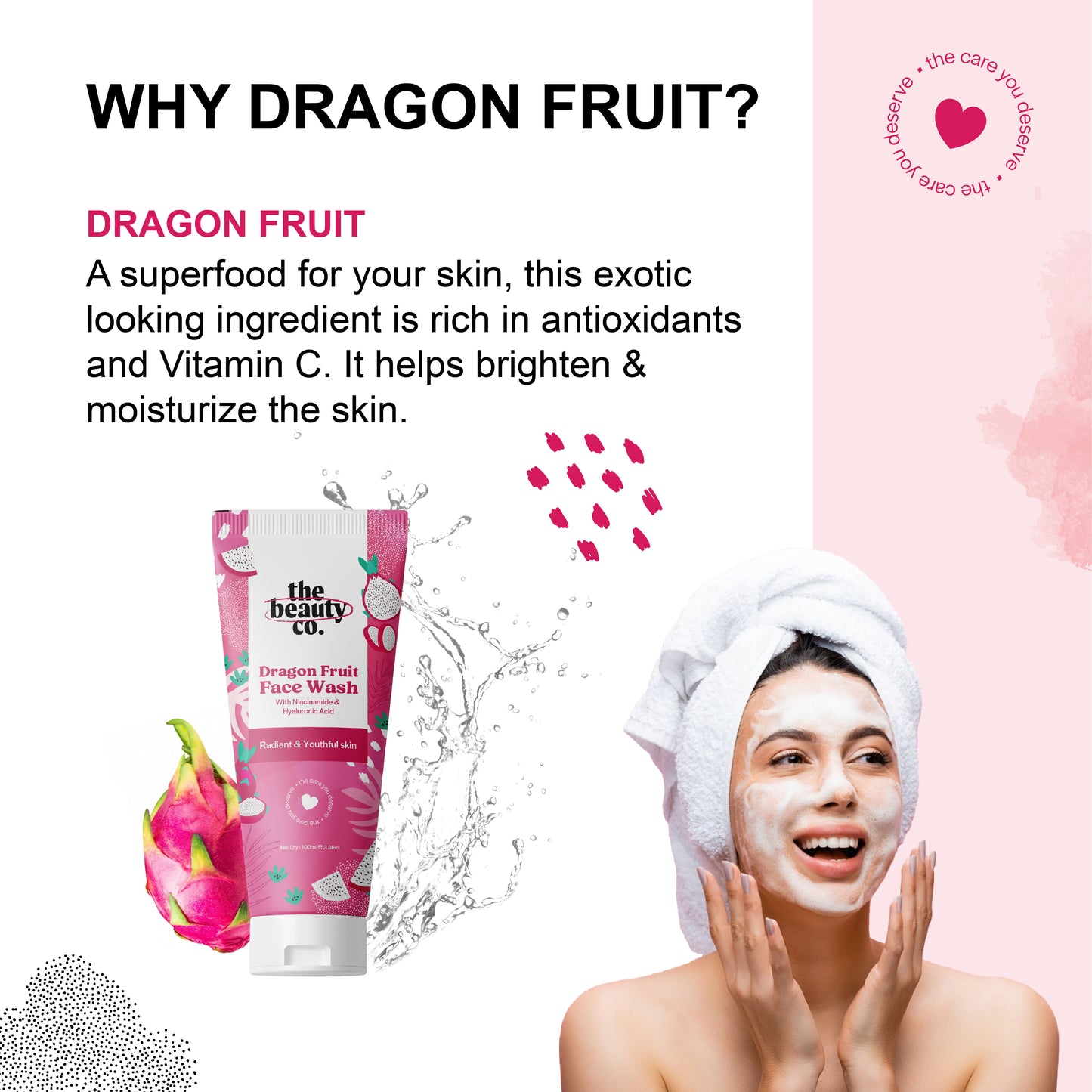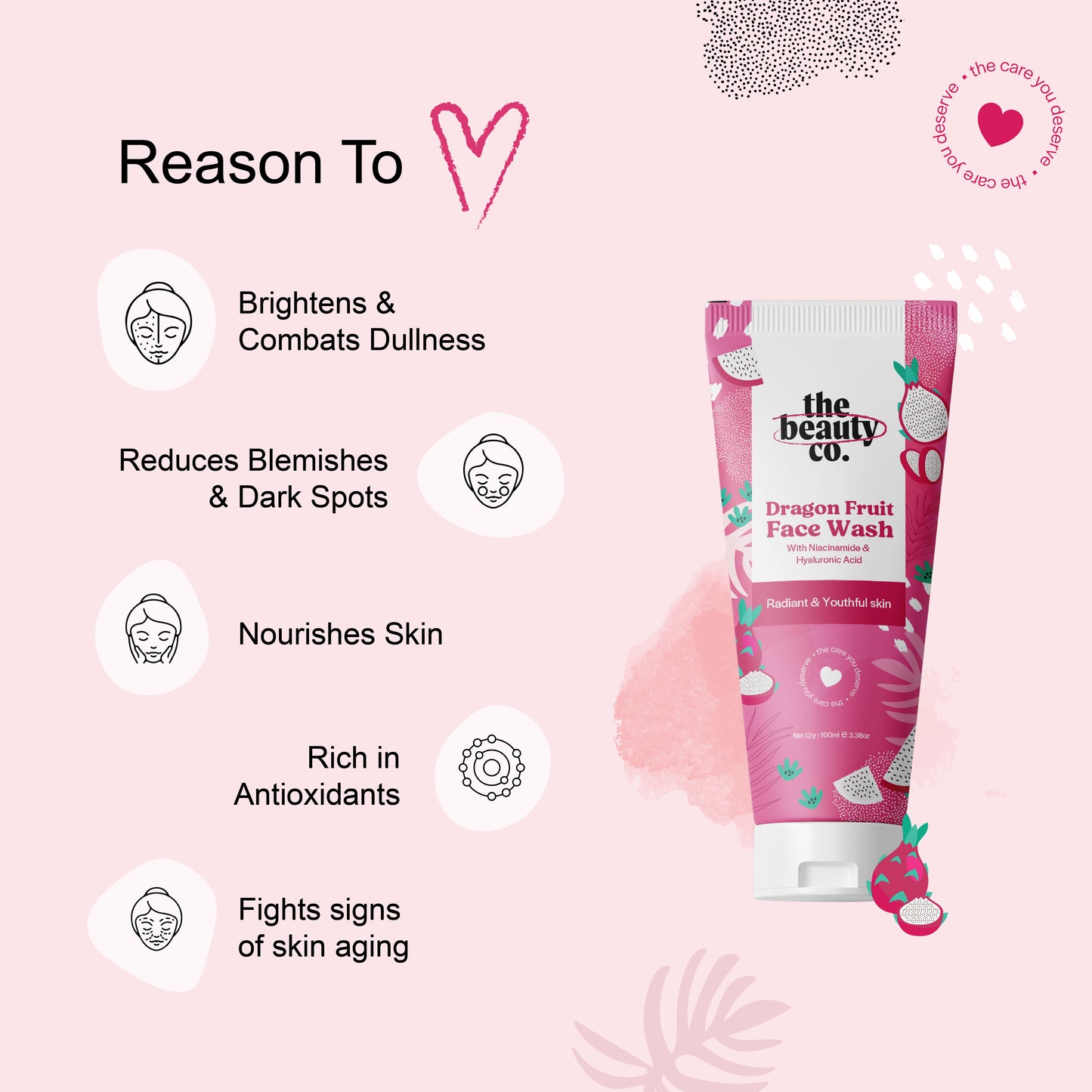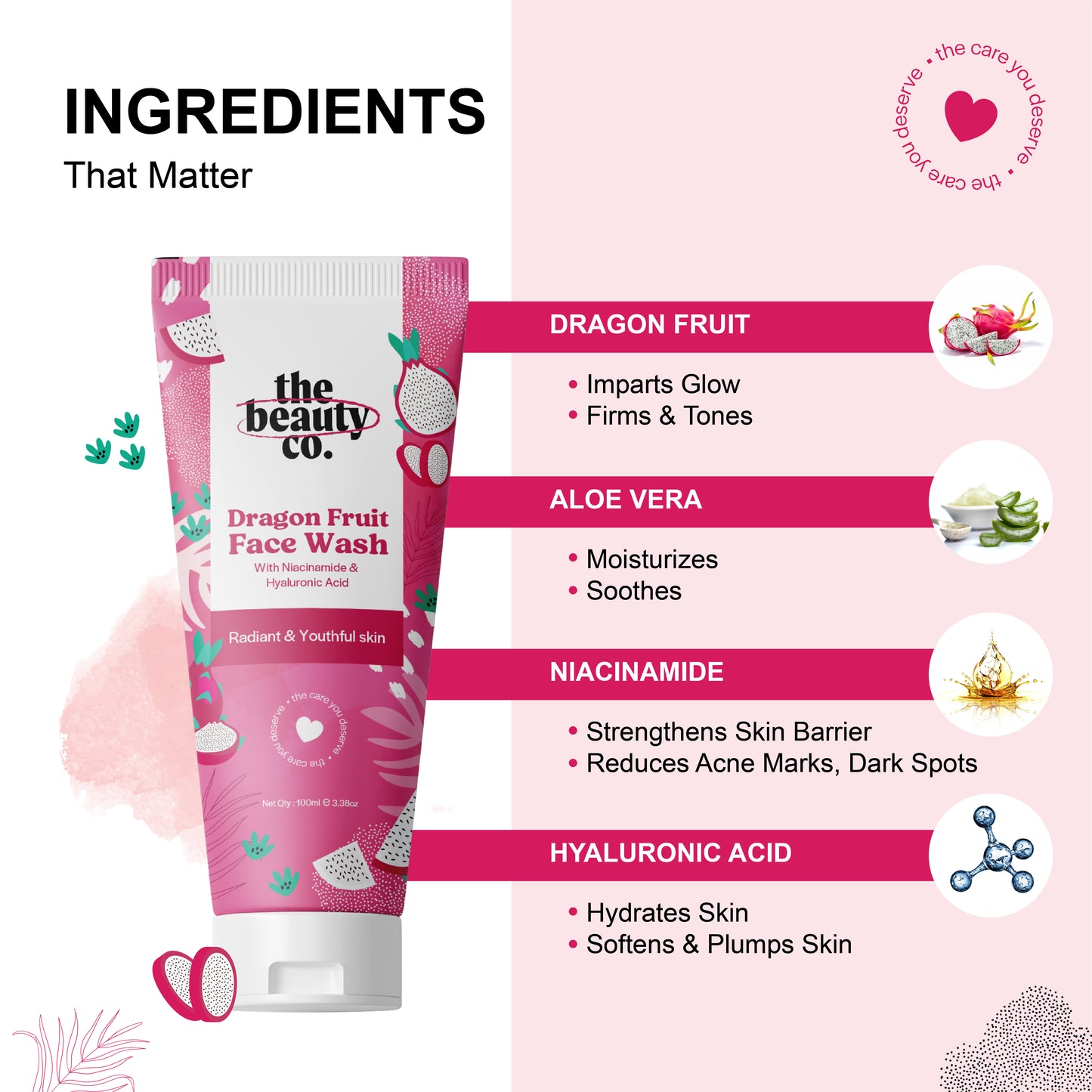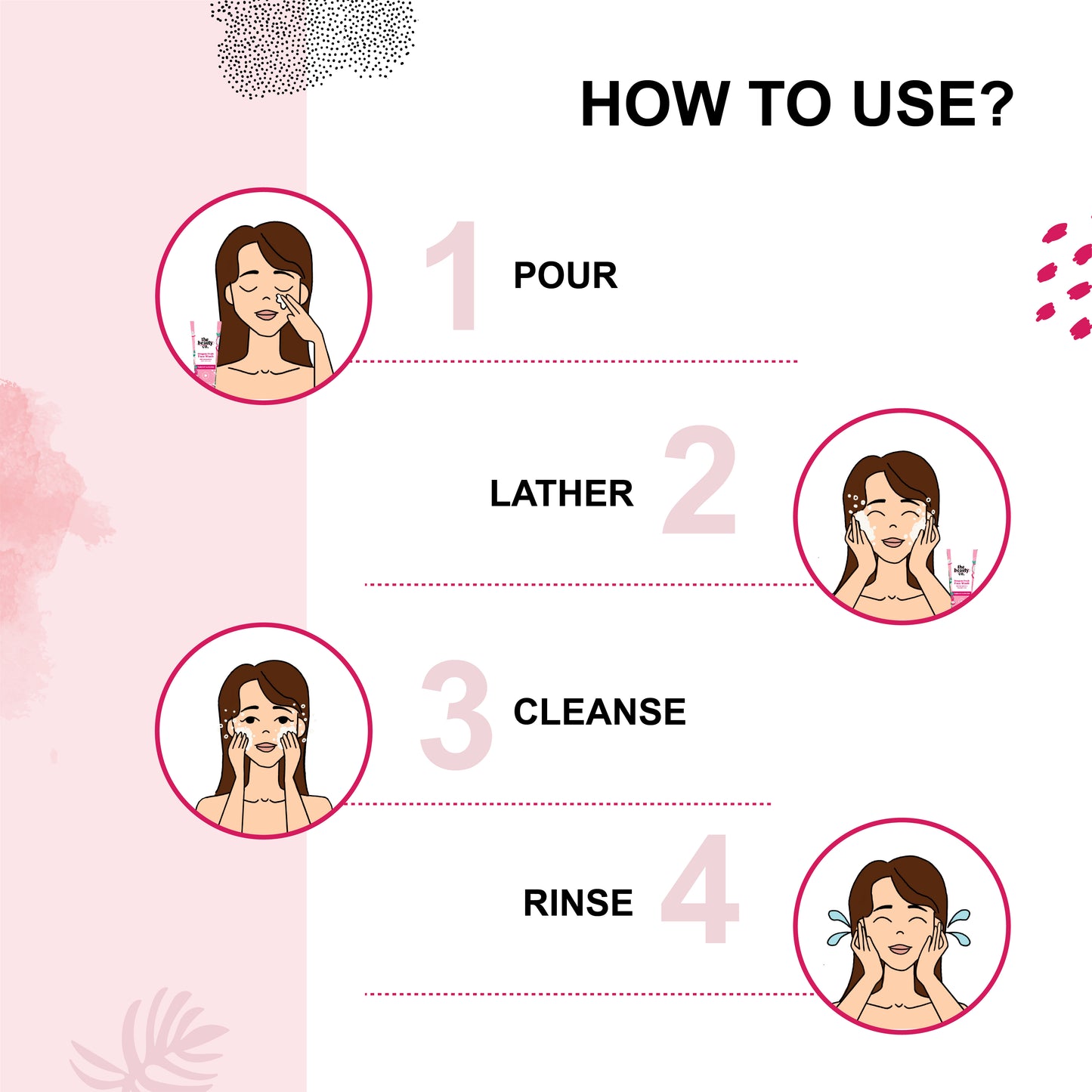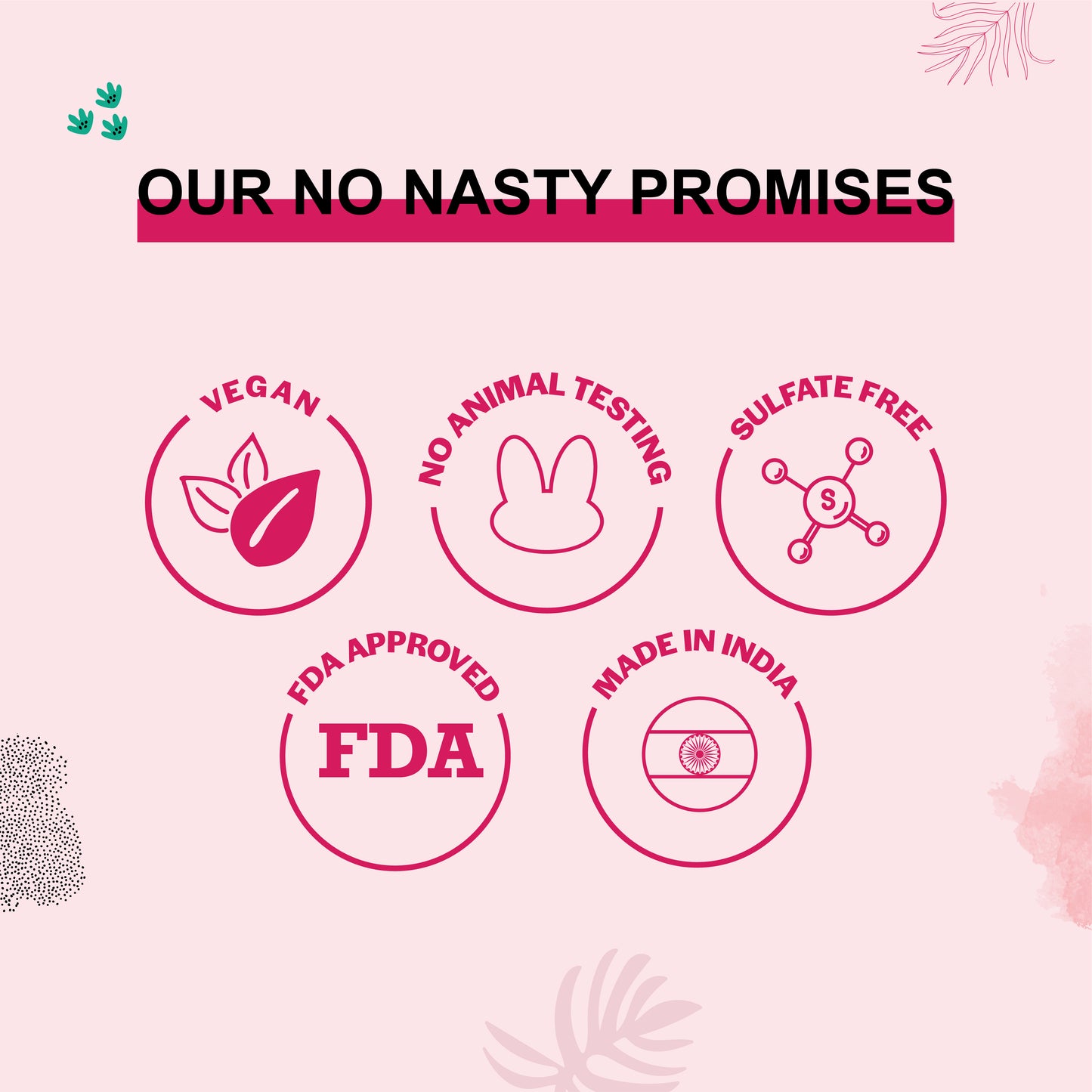 Dragon Fruit

Imparts Glow | Firms & Tones 

Niacinamide

Strengthens Skin Barrier | Reduces Dark Spots

Hyaluronic Acid

Hydrates Skin | Softens & Plumps Skin
Frequently Asked Questions
Is this product made from natural ingredients?

Yes, The Beauty Co Dragon Face Wash is a blend of powerful natural extracts with active ingredients. It has dragon fruit, aloe vera, vitamin b3 and hyaluronic acid.
What does Dragon Fruit Face Wash do for my skin?

Dragon fruit, also known as pitaya, is a tropical fruit that is rich in nutrients and antioxidants. When used in a face wash, it can help to nourish and hydrate the skin, reduce inflammation and redness, and improve the overall appearance of the skin. It is rich in Vitamin C that helps boost youthful radiance.
Is it suitable for my skin type?

Yes, Dragon Fruit Face Wash is suitable for all skin types. It is formulated with nourishing ingredients that are gentle on the skin, making it suitable for sensitive skin as well. A patch is recommended for people with sensitive skin. 
Can I use Dragon Fruit Face Wash every day?

Yes, you can use Dragon Fruit Face Wash every day as part of your daily skincare routine. It is a gentle formula that can be used morning and night.
A Rejuvenating Facial Wash for Bright, Clear Skin
BECAUSE IT'S THE CARE YOU DESERVE
Fresh Glow Everyday: Dull skin will seem like a thing of the past when you have Dragon Fruit by your side. The Beauty Co. Dragon Fruit Face Wash is an antioxidant multi-action cleanser that clears dirt, oil, and impurities while moisturizing your skin. It fights oxidative stressors to keep damage and uneven skin tone away. 
Kick Dark Spots & Marks Away: Photodamage, clogged pores & aging can leave your skin with marks and dark spots that are tough to vanish. Dragon Fruit is naturally rich in Vitamin C and antioxidants that lets your skin ward off damage while brightening it. The face wash helps fade dark spots, giving you a spotless glow. 
Smooth & Hydrated Skin is Always in: Power-packed with natural ingredients, the face wash has hydrating ingredients like Aloe Vera, Hyaluronic Acid, Dragon Fruit, and Niacinamide that help strengthen the skin barrier while maintaining hydration levels of the skin. It plumps and smoothens, letting you enjoy a soft, supple radiance.